Guidelines and Regulations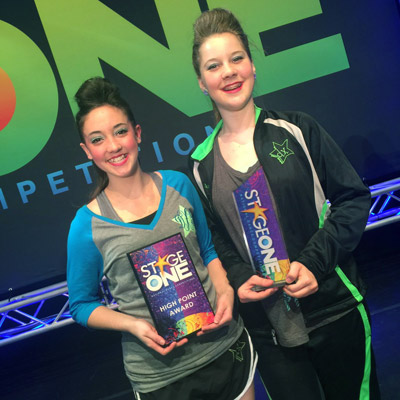 Team Tryouts
At the beginning of each dance year all current competition members and competition member hopefuls are required to tryout for the upcoming year's team. The dancers will be placed on the team that is best suited for their dance level and experience.
Accounts
Accounts are due on or before the 5th of each month, the studio is closed Friday-Sunday, so please make sure your account is paid on time. Accounts must be paid in full in order for the child to participate in classes, competitions and performances.
ALL payments made by debit/credit card will be charged a 3% convenience fee EXCLUDING TUITION!!!
ALL accounts must have a debit/credit card on file. This will be used as a back up payment if payment is not made for monthly tuition.
Financial Responsibilities
There is an annual registration fee due at the beginning of each dance year. The dance year runs from July-July. All tuition is due by the 5th of the month. Late fees will apply.
TUITION POLICIES
Pay tuition in the 1st Week of the Month: Tuition is Due
Pay tuition in the 2nd Week of the Month: Late Fee Issued $20.
Pay tuition in the 3rd Week of the Month: Child will sit out of class.
Pay tuition in the 4th Week of the Month: Child will sit out of class in Lobby.
Competition Fees for Company Members
Dancers are responsible for any and all fees included in competitions.
Average Regional Competition Fees:
Groups will average between $30-$45 per student, per piece to participate at regional competitions.
Duet/Trios will average between $40-$60 per student, per piece to participate at regional competitions.
Soloists will average between $75-$110 per piece to participate at regional competitions.
National Competitions are subject for a slight raise in price.
Convention fees for Company Members
All competition dancers ages 6 and up are required to attend one convention each year to help the dancers grow, learn and bond with their team mates. (Spectator bands are available for purchase for parents to attend and watch the convention.)
Costumes
All costume money is due by Mid-November (exact date on payment schedule) to ensure that the costumes will arrive in time for competition in the spring. If your money is not received by the deadline your child's costume will not be ordered with the main order therefore they will be subject to an additional shipping fee and rush fee.
Make-up
All competition dancers must purchase a Mary Kay make-up compact that will contain all of the make-up that you will need to have for competition as well as a glitter set. This is so that all of the dancer's make-up is exactly the same color! If you have your compact from the previous year you will not be required to repurchase the make-up.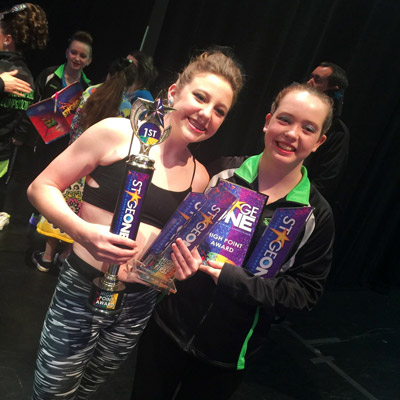 Warm-up, Bag and T-shirts
All company members are required to purchase Company Member cover-ups, including jacket and bottoms, and a team bag. A competition t-shirt will also need to be purchased. We will do a fundraiser to help students pay for these items. (Fundraiser participation is optional.)
Rehearsals and Attendance
It is the responsibility of the dancers to be on their best behavior during each rehearsal to insure that the maximum amount of knowledge and completion is accomplished each week.
Attendance is very important not only for the individual dancer but for the entire group. When one dancer is missing the spacing of each piece he/she performs in is compromised during their respectable rehearsals. Each company member is allowed 4 absences through out the year (July-July).
If your child is sick and NOT contagious they should still attend class to observe and participate in spacing and formation changes.
Attendance is very important and will be monitored very closely if your child misses more than 4 times they will be removed from the competition team.
Late to Class Penalties
1 minute late = 5 push ups
Example: 5 minutes late = 25 push ups, 10 minutes late = 50 push ups
Company members will also be obligated to attend the regional competitions (at least 2, NO more than 4) and National Competitions (at least 1, NO more than 2) that are chosen by the Owner and Choreographer.